The best horror, science fiction and action movies that take place on a train. The Top 20 train movies.
1 - Train to Busan (2016) Imagine if you will... The Walking Dead on a train. There you have it, and it's done extremely well. An effective horror film that rolls on the tracks.
2 - The Taking of Pelham 123 (1974) remade again in 2009. While the 74 version is a little better, the 2009 remake is no slouch. Both are excellent. Four men hold up a New York subway train and its passengers for a hefty ransom. They also have a brilliant escape plan.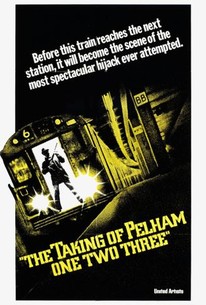 3 - Narrow Margin (1990) Gene Hackman takes a witness out of the country to hide her before trial. They travel by train, and the ride gets bumpy.
4 - Terror Train (1980) Jamie Lee Curtis, fresh off her Halloween fame did this great horror flick. Also starring David Cooperfield (yes, the Magician) and Hart Bochner. On a New Years Eve costume party train ride, not everyone gets to their destination. Ahh the 80s, the best decade for slasher films.
5 - Murder on the Orient Express. Technically more mystery than horror or action, but it's such a great classic we had to include it. Based on the classic novel by Agatha Christie.
6 - Unstoppable (2010) Denzel Washington and Chris Pine are faced with an unmanned train (are there such things?) that is going to fast and is out of control. Not a bad flick.
7 - Snakes on a Train (2006). Yep, they made it from the plane to the train, and it's more fun than a barrel of ...
8 - Snowpiercer (2013) - Survivors of a post-apocalyptic Earth can only stay alive by staying aboard a train, the only source of warmth.
9 - Night Train to Terror (1985) God and Satan discuss the fate of 3 humans on a train.
10 - Horror Express (1972) with both Christopher Lee and Peter Cushing!
Honorable Mention:
Leon (1994) starring Jean Reno
Howl (2015) a bit wonky, but fun!
There you have it, the best of the horror and action movies on a moving train! Hit the tracks.